Art & Design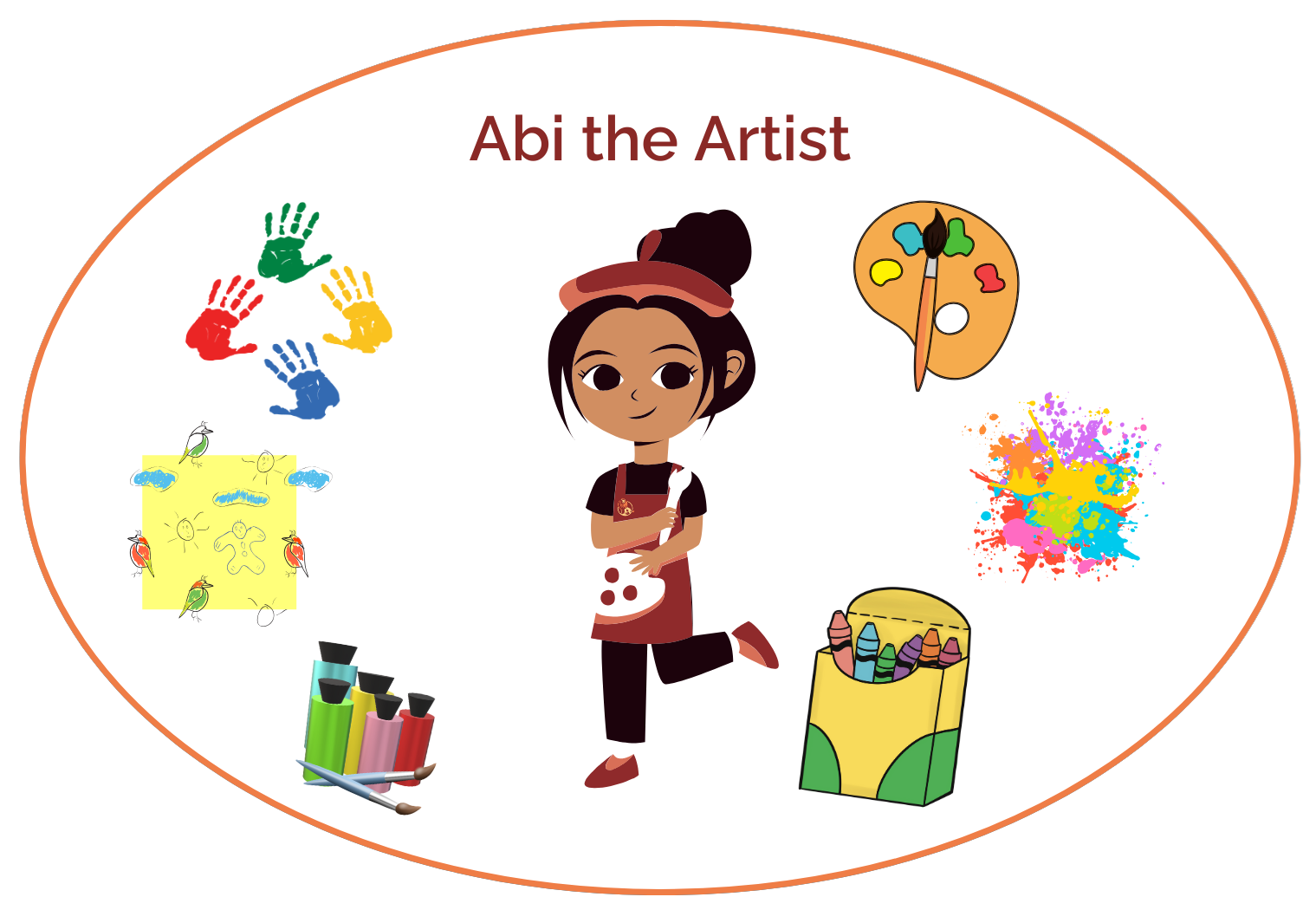 At NPS our pupils understand the core skills needed to work as an artist with the use of the school curriculum character – Abi the Artist. This character is regularly used to encourage pupils to reflect on the key skills needed when working within the Art and Design curriculum.

We are in school to Acquire the knowledge and skills that will allow us to Achieve our aims and go on to what we Aspire to do.
Our aspiration for every learner (intent):
At Nanaksar Primary School we believe that Art and Design is essential in encouraging our pupils' creativity and helping them to uplift their confidence, imagination and individuality. Our curriculum provides the experience to work with a range of materials and mediums to create distinctive art pieces. We want our pupils to to develop a greater appreciation and understanding of the art world.
We acknowledge Art and Design in its simplest form and understand that it is a form of subjective communication. We aim for the arts to link across the curriculum and provide pupils with many transferable skills such as critical thinking and understanding in depth.
With the majority of our pupils having English as an additional language, our Art and Design curriculum allows our pupils to express and communicate their emotions visually, using hands-on learning experience. A vast amount of techniques and skills are taught to our pupils so they can explore their artistic flare.
Our pupils take great pleasure in immersing themselves into the Art world, shaping and defining who they are. This encourages our pupils to fuel up their imagination and igniting their creativity
How we support pupils to acquire this learning (implementation):

In our school, we embrace a practical approach to learning and teaching in Art which thrives our pupils as young artists. To establish high standards, we implement a curriculum that is progressive throughout the whole school. This comprends through a detailed scheme which allows pupils to gain vast knowledge and opportunities to link their learning across the curriculum.
To make sure our pupils are well equipped in advance, a knowledge organiser outlining the terms topic and knowledge (including vocabulary) is shared with all pupils beforehand. This enhances our pupils' understanding and motivates them to do artist research prior to their learning.
We ensure that Art and Design allows our pupils to learn news skills and to use their creativity to express and design their own. Our children are exposed to an extensive range of artistic styles and artists, encouraging them to widen their knowledge within the art world. Pupils across the years have the opportunity to explore a variety of mediums; working with pastels, paints, inks, collage and 3D modelling.
At Nanaksar Primary School we encourage our students to make sketchbooks their own, and to build confidence in taking risks when making Art and exploring unique techniques.
Our pupils will learn to plan, create and showcase their work to celebrate each others creations through exciting exhibitions in school. This encourages our pupils to make their own decisions and to draw their own conclusions.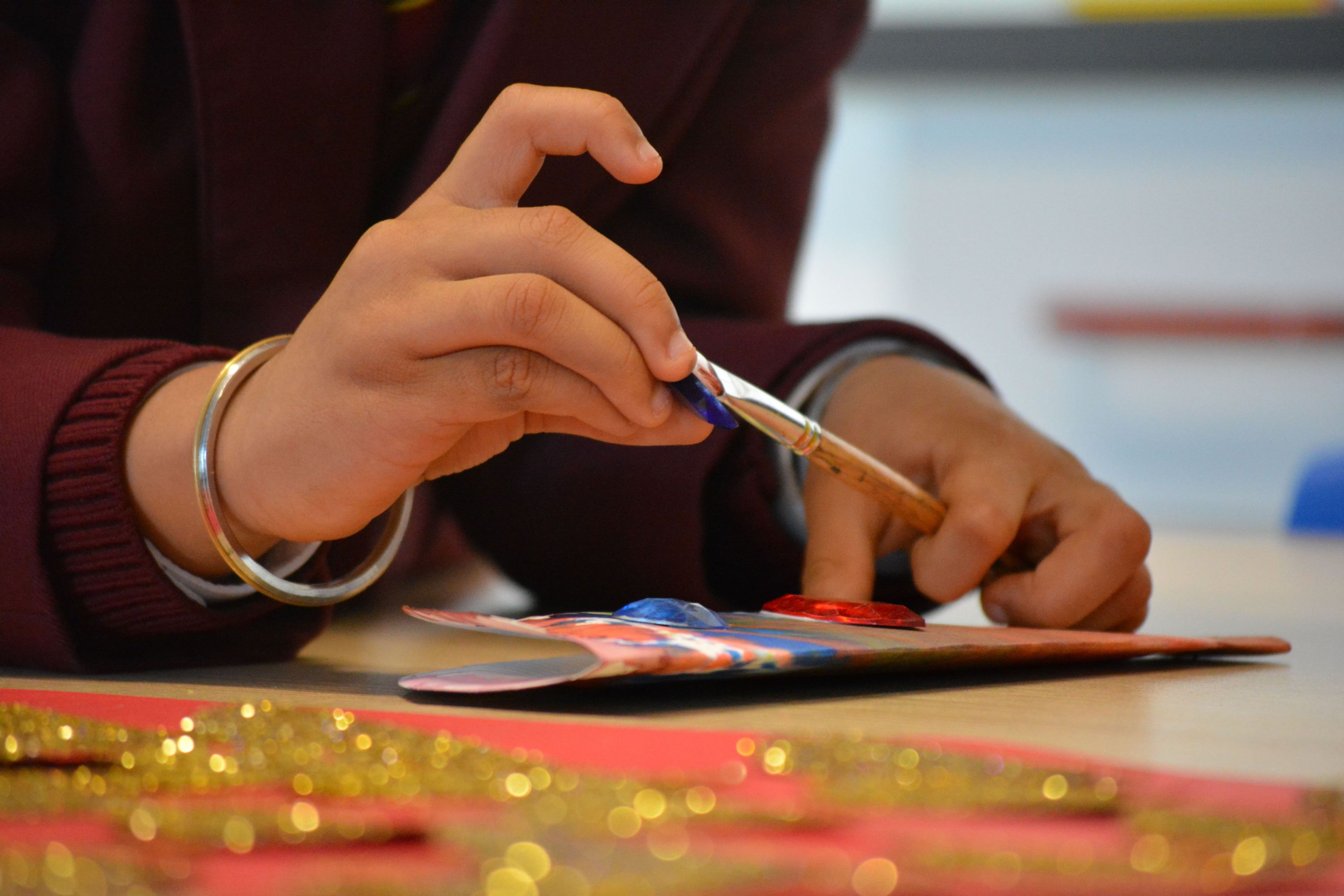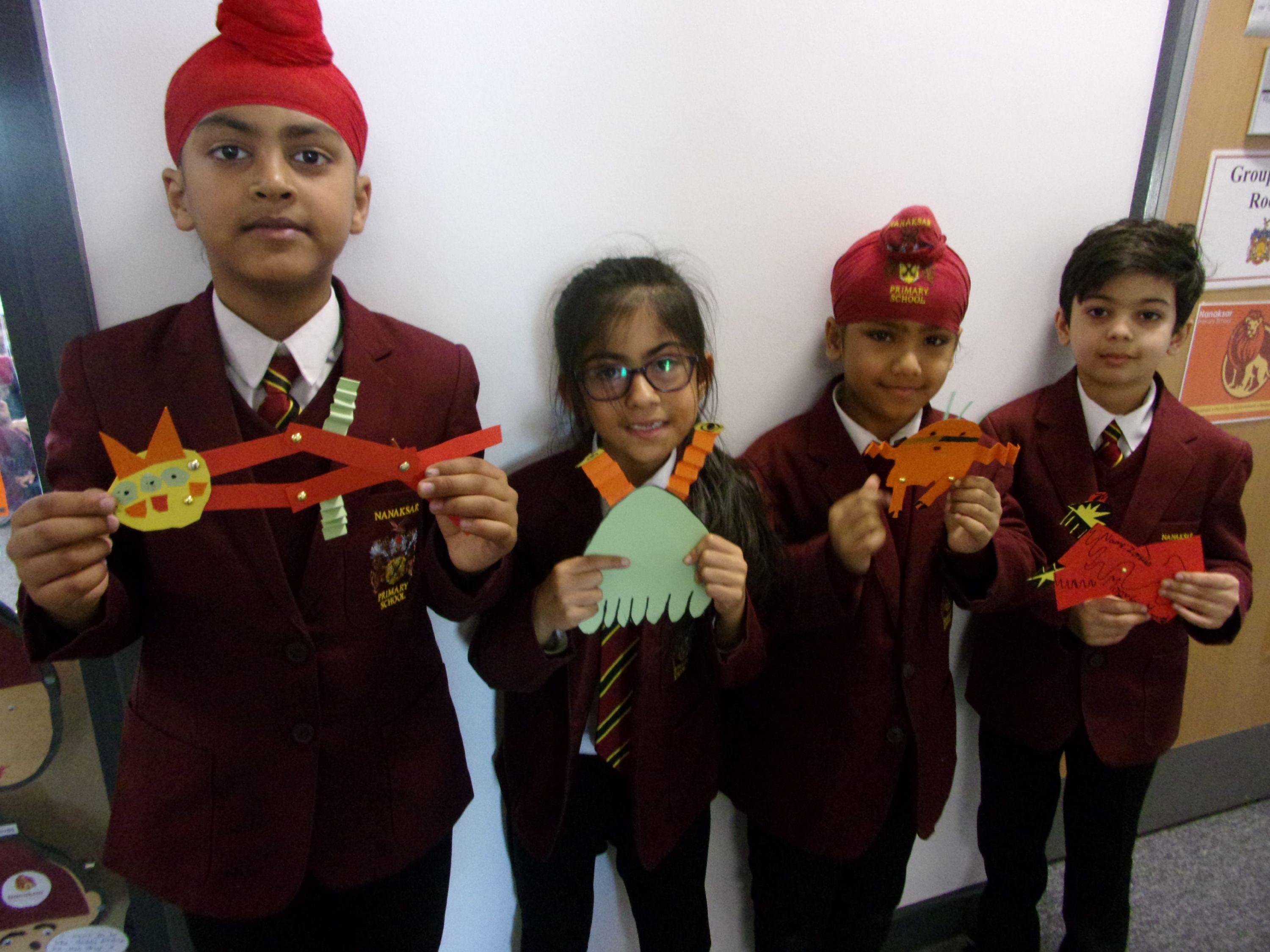 How we measure achievements (impact):
Our pupils enjoy their Art lessons and look forward to expressing their inner creativity. They are proud of the work they produce using the opportunities that are made available to them. Pupils apply the skills they have developed to their own artwork and take ownership of their own artists' visions and creativity.
Throughout the term, pupils have the privilege to experiment different techniques which builds up to their final outcome. At the end of the unit, assessments in Art are monitored by the creative and accuracy of the skills as well as the pupils' ability to evaluate their own work using their artists' voice.
Progress across classes is closely monitored with teachers discussing weekly class plans and objectives. Monitoring includes, lesson observations, sharing artwork across classes, gathering evidence of good practice, pupil voice and regular learning walks.
We believe that Art is vital for our pupils' learning and Art enriches the experience whilst being at school as well as composing our pupils' for life after school. Art encourages self-expression, creativity and freedom which builds confidence in our pupils' at Nanaksar Primary School.